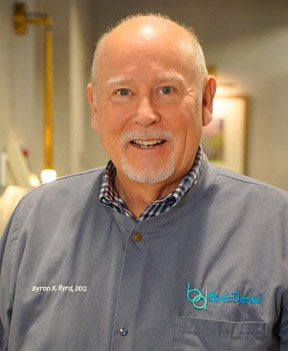 Dr. Byron K Byrd
Dr. Byron Byrd has expanded his practice from Hagerstown to Frederick to continue serving the public with outstanding dental care. Dr. Byrd has been practicing dentistry for more than 40 years, and in those years, he has helped many patients smile easy. He is here to serve his patients, carefully listen and explain beforehand which treatment is best for your individual needs. His new state-of-the-art facility provides services including: same-day crowns, periodontal treatment, orthodontics, root canals, 3D Imaging of the mouth for implants, TMJ, and many other specialties which will not only make you feel at ease, but will also provide the first-class care you are looking for and deserve.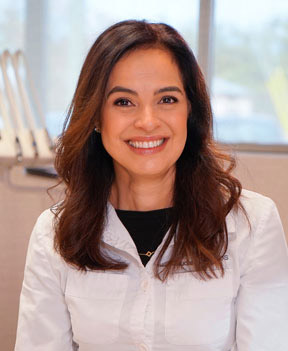 Dr. Claudia Storch
Dr. Claudia Storch graduated from University of Maryland Dental School in 1998. She completed her residency at John Hopkins University hospital, and has been in private practice since 2000. She is a member of the Dental Organization for Conscious Sedation. Dr. Storch resides in Hagerstown with her husband and 3 lovely children. She is active in her church and also speaks 3 other languages besides English, including Portuguese, Spanish, and French. She is a kind and caring dentist who truly enjoys working with her patients to achieve excellent oral health. Dr. Storch especially loves to work with children. All who know her really enjoy her "perky" personality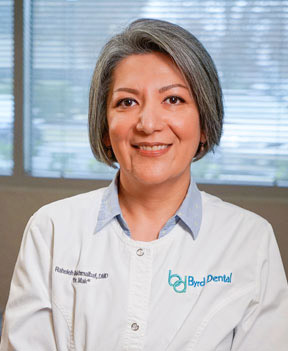 Dr. Mak
Dr. Raheleh Makhmalbaf (Mak) joined our group practice in March 2018. She is a very competent, well trained, and dedicated dental professional in whom we have full confidence. Dr. Mak graduated from Goldman School of Dental Medicine at Boston University in 2009 with her Doctor of Dental Medicine (DMD). Her assistance has made a great difference to our practice and her professionalism and great communication skills have benefited many anxious and apprehensive patients.
Patients who once avoided the dentist now enjoy their visit and are continuing their treatments at a higher rate than ever before. Dr. Mak strives to learn more about new technologies in dentistry by taking several continuing education courses in implantology, cosmetic, endodontics, and pediatric dentistry. She is married and currently living in Frederick, MD.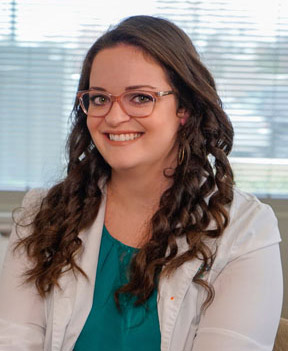 Dr. Whitney Law
Dr. Whitney Law is thrilled to be a member of the Byrd Dental team. Originally from Clarksburg, Maryland, she attended University of Maryland, College Park where she received her Bachelor's degree in Biology and enjoyed cheering for the Terrapins! She then earned her DDS degree from University of Maryland School of Dentistry. During dental school, Dr. Law was a member of the Gamma Pi Delta Prosthodontic Honor Society, The Academy of General Dentistry, and American Association of Women's Dentistry. Following graduation, Dr. Law completed a residency program at the Baltimore Veterans Affair Dental Clinic where she trained with specialists in nearly every aspect of dentistry. Dr. Law is an active member of the American Academy of Facial Esthetics and performs many cosmetic procedures, including Botox and dermal fillers!
Dr. Law lives in Myersville with her husband and three children. While not working, she enjoys spending time with her family, reading, and cooking. Dr. Law is passionate about continuing education so she may provide the best care for her patients. She enjoys tackling new challenges and learning innovative techniques to better understand the ever-changing dental field. She strives to serve her patients in a way that makes them comfortable and enjoy coming to the dentist!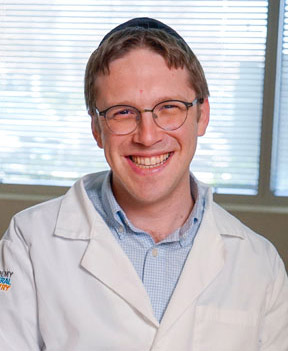 Dr. Lehrfield
Dr. Yehuda Lehrfield received his undergraduate degree of Bachelor of Science from Touro College in New York and graduated University of Maryland School of Dentistry in 2018. He completed an Advanced Education in General Dentistry residency and received his certificate in Advanced General Dentistry from University of Maryland School of Dentistry in 2019. He has taken many continuing education courses and participates in a number of study clubs since receiving his DDS degree.
Dr. Lehrfield's primary focus is patient comfort and happiness. He loves restoring beautiful smiles to his patients. He has an interest in all aspects of dentistry including restorative and cosmetic dentistry, oral surgery, endodontics and prosthodontics. Dr. Lehrfield's easy going personality makes him well liked by his patients.
Dr. Lehrfield resides in Baltimore, MD. Where he enjoys biking, hiking and spending time with his wife, Malki and their 5 children.